As many others have noted, many books do not translate particularly well into movies. Too much usually has to get cut out to keep the movie to a reasonable length,* and the editing or reshaping of material is just too much for most fans of the original work. That said, I would say that novels that are heavy on action and dialogue and are not about mood or internal monologues or, perhaps worst of all from a cinematic perspective, are about ambiguity can translate well. Perhaps that is why the works of Austen and Dickens have generally fared satisfactorily once on the big screen.
Another viable option is to go with fantasy novels, which tend to me more clearly about good vs. evil than science fiction novels. And of course, translating Young Adult fiction has often worked fairly well (Holes, Harry Potter and the Hunger Games novels). Indeed, there are certainly far too many for me to keep track of.
I'll just discuss three movies that I've seen or will be seeing in the very near future.
Brown Girl Begins was adapted from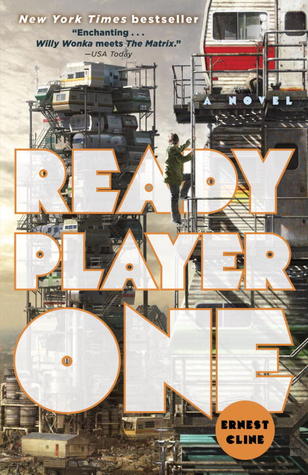 . Indeed, it shares the same flaw in that the author tries to come up with something clever, but it isn't as likely to be as uncrackable (except by the hero naturally) as is set out in the book. Here, the riddle of the second key is pretty transparently obvious to anyone as steeped in 80s games as these kids are, and it should have been solved in a matter of days, not months.
* I still can't get over how Peter Jackson refused to cut anything from The Hobbit and turned it into 3 movies. I might have been willing to go to 2 films (There and Back Again), but 3 films was so stupidly self-indulgent that I have boycotted the whole mess.
Camazotz are simply complete figments of IT's imagination, so there is certainly no reason for them to need to undergo The Process when their conditioning is slipping. I still may switch to The Procedure just in case other adult readers catch the similarity, but I don't feel as obligated.